Below are some pictures of a partial renovation at the Kist Livestock Auction in Mandan, ND.

| BEFORE | AFTER |
| --- | --- |
| | |
2010: Valentine Livestock Auction

In spring of 2010, we began work on redoing the cattle handling facility at the Valentine Livestock Auction in Valentine, NE. Below you can see some of our work-in-progress.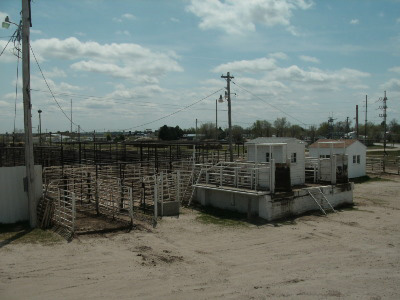 This is a picture of how things looked before we began any work.

We are excited to now offer 3-D modeling service as part of our bidding process to help you visualize and even take a virtual tour of your new facility before you move even a shovel full of dirt!
Our large manufacturing shop environment allows us to build a great deal of structures & sub-structures, rain or shine, in a centralized, efficient environment prior to ever pounding in our first post on-site.
Placing of the central platform and building foundation completes our work on site.
Another satisfied customer enjoying more efficient labor for years to come.