Plus One Manufacturing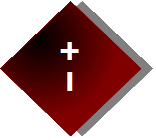 MISSION: To be a community-supporting business in the role as a top-quality manufacturer of steel products, specializing in those used in ranching and industrial agricultural businesses, through the development of innovative designs and production methods as well as through the supportive development and retention of a select and invested workforce.

OPERATIONS: Plus One Manufacturing produces its own stand-alone line of products for ranches and other operations involved in commercial agriculture including, but not limited to, windmill towers, auto gates, portable panels, bale feeders, and feed bunks.

In addition to our large in-stock inventory (viewable along our convenient highway frontage), Plus One boasts an impressive capacity to produce custom products and provides a large inventory of raw materials and components for customers desiring to build "in-house."

Check out our BLOG!